Londoners could move abroad and swap their one-bed flats for a 5-bedroom apartment in central Madrid, new research into what the average property price in London can get you around the world has revealed.

The investigation conducted by Foreign Exchange, found that properties in several cities across Europe including Madrid, Turin, Marseille, and Faro offered much better value for money than the capital.

The capital's average property price of £473,073* is enough to buy a 385-sq.ft. one-bedroom property in zones 2-3, measly in comparison to a 5,561-sq. ft. Villa in faro with savings of £22,928.

Overall on average the London property price is enough to buy a four-bedroom detached house overseas, the ideal dream home for many.

Actual properties that could be purchased included a 5-bedroom apartment in central Madrid, a 5-bedroom detached house with a garden in Turin, and 4 bedroom apartments in South of France in central Marseille.

Faro, Portugal offers the best property equivalent for the London price out of the European cities. A 5-bedroom Villa, complete with 4 bathrooms, a big garden, swimming pool and car garage. All with savings of around £22,00 and an average yearly temperature 17c degrees.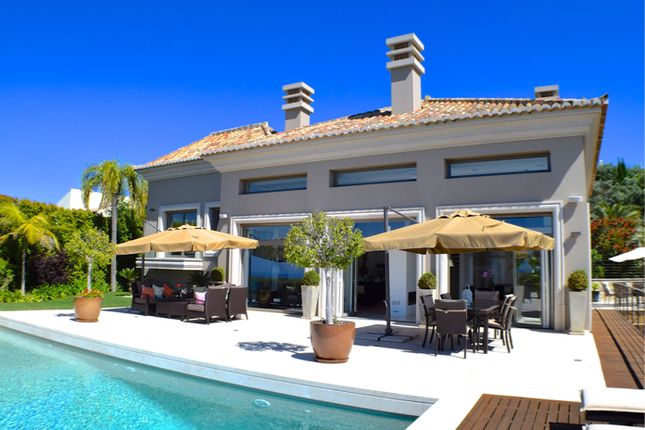 Foreign Exchange's commissioned research examined properties in ten cities around the world, based on popular countries for UK citizens to buy property in. The research all examined the cost of living in these countries as well as the price of property.

Faro again came out on top with average weekly food costs coming in at £35 per person, Turin was the next best with £48, followed by Marseille which was around the £50 mark, and then Madrid which was actually the most expensive out of all the 10 cities analysed at £63 per week.

With its rich history and status as a world city as well as its reputation of being the global financial capital, London properties are a prized entity for investors the world over, with high demand and limited supply, driving up prices for prospective buyers. However for those wanting a little more than 1-bedroom flat, perhaps looking abroad may be the best option.

A spokesperson at Foreign Exchange, said: "Some of the findings were quite surprising to us, we were expecting homes abroad to be cheaper but we were not expecting huge size differences and the savings that could be enjoyed from buying abroad.

"The decision to leave the EU was one of the biggest economic decisions the country has ever made. Since the referendum the pound has weakened, and this time last year money would go a lot further, so potentially the size of homes would have been even bigger. Before the decision to leave the EU the purchasing power of the pound was stronger.

"It just goes to show, with London being one of the most important cities in the world and with so much going on, it's no surprise that demand for property is high, with prices that reflect this."