It is common knowledge that the real estate industry is a highly profitable one. What most people do not know is that this industry is what you make of it. Of course, it can be lucrative, but only if you follow the right path and utilize the suitable techniques. Not everyone who starts a real estate business turns out to be successful in the end. If you want to enjoy favorable profits from this investment, you must be ready to invest a great deal of your time and effort into the process. Here are some ways through which you can increase the profitability of your business.

Choose the Right Place

The location of your property can influence its profits to a great extent. Nobody wants to rent a house or stay in a villa that is situated in the middle of nowhere. Before you make the payment, do your research. You need to know the neighborhood of the property like the back of your hand. What kind of facilities are available in the area? Who lives there and who visits? How good is the infrastructure? These are some questions that you need to find answers for.

Consider REIT




When financing your property, take several options into consideration. Among these options, you need to give serious thought to investing in a REIT. These are companies that own and manage various types of properties. This an easy and cost-effective way to become a realtor. These companies will handle all the funding and the management costs. Once you pay for your shares, you have got nothing else to worry about. Moreover, this system is much more reliable and profitable than the stock market, since it does not get affected by inflation or subjected to income taxes.

Use Professional Help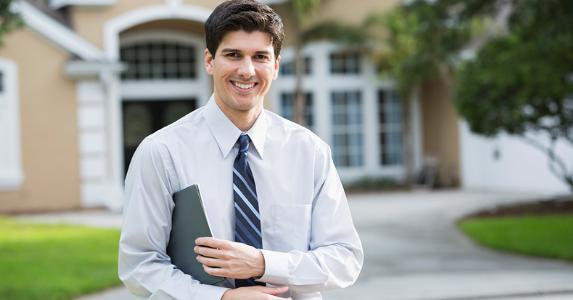 Of course, using the help of a real estate agent or an attorney can cost you a lot of money. But think about the expenses that you will have to handle if you mess something up. What if you invest in the wrong place? What if you fail to submit the necessary documents within the given deadline? Such mistakes can not only ruin your finances, but they can destroy your career as a realtor too. Therefore, make sure to use the help of these individuals or you will definitely regret it in the future.

Ditch the Loans

There is no need for you to get a loan since there are various ways through which you can fund the property. Apart from opting for a REIT, you can also think about crowdfunding. You can always borrow from a friend instead of using the help of a high-interest loan agency. If you do get a loan from a professional lender, you will have to spend most of your monthly income on paying it off. Therefore, it is best to ditch this idea and self-fund the property on your own.

Remember that patience is the key to a successful real estate business. Once you invest the money, you need to let the investment grow. Do not expect to reap the benefits overnight as you will definitely be disappointed.