Decorating for the summer is easy. Bright sunshine and sultry breezes mean that anything light and bright will do. Yes, you can always spice things up with a dash of colour or an eye catching feature, but solving the 'problem' of having lots of bright light and the sweet aromas of a summer garden around the place… Unless you live in a cave - that's not much of a challenge is it?

Setting your living space up for winter is a very different matter. Making the most of your living room when the light is low and the divide between inside and out is absolute is the sort of test that only the smartest interior designers are able to overcome.

Courtesy of Strata Homes, here are five top tips for making sure you get the most from your space this winter.

Burning ambition





Nothing captures the magic of winter like a real fire. If you have the option, don't take it for granted - any fire is a natural focal point. And with the huge amount of living flame alternatives on the market today you don't have to be living in a tumbledown cottage to capture that magic for yourself.

If your pad isn't geared up to make a feature of the fireplace, you can always capture a modicum of that primordial magic with a concentration of well-placed candles. Everyone loves candles.

Colour up for the season

The unrivalled colours of winter are white and deep burgundy red. If a living flame is not enough for you, then a rich deep note that suggests port wine and warm hugs is the perfect way to summon up a sense of luxurious comfort.

All it takes is a couple of cushions, a throw or a rug - or even all three - and you'll be well on the way to evoking the spirit of season.  You could go the whole hog and turn a whole wall into a feature celebration of the season.

It doesn't matter how you do it, but there is no substitute for that richly evocative hue contrasting against the cool and relaxing snow white.

Go heavy on texture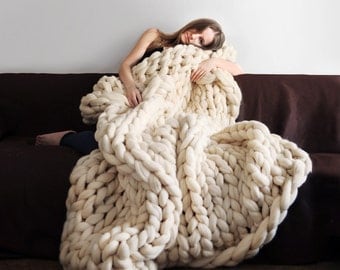 If summer speaks of light fabrics and smooth lines, winter's texture is altogether heavier. Chunky, rough-knit throws and rugs are a great way to show that your pad is no place for summer softies.

Play a blinder

Nothing says 'snug' like an opulently lined heavy curtain… but in the real world the humble curtain is fast giving way to the pull down blind - they're cheaper, sleeker, neater and a heck of a lot easier to chop and change.

Made to measure mail order blinds are easy to install and surprisingly inexpensive which means switching them around to suite the season is as easy as can be. Once installed, different blinds are fixed in place with nothing more complicated than a strip of Velcro, so the idea of having a different blind to capture that special seasonal look is not as whacky as it sounds.  There are literally hundreds of styles to choose from.

Snuggle up

In the winter months we can't help but huddle closer together. It's not just about keeping warm; there is something about those long nights indoors that puts a premium of getting close to the ones we love.

Pulling the furniture in a foot or so is a great way to accentuate that sense of intimacy. It brings everyone close to the centre of a room and leaves space for more subtle, atmospheric illumination from outside your cosily intimate circle - fairy lights needn't just be for the Christmas tree!

If needs be, clever use of screens or room dividers can shut down the empty, airy feel of bigger rooms to achieve that unmistakable sense of a wintry indoor snug.